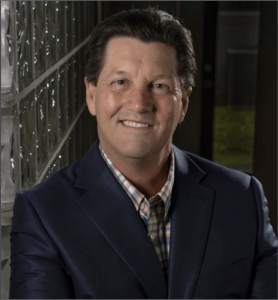 Meet Dr. Steven M. Guelff
Work Ethic
Dr. Steven M. Guelff, a "Yooper" originally from Marquette in Michigan's scenic Upper Peninsula, has lived in Florida since 1979. He worked his way through college with many jobs- all of which taught hm the fundamentals of hard work, commitment to excellence, attention to detail, and empathy.
Always Learning
Dr. Guelff received both his Bachelor's degree (1987) and his Doctor of Dental Medicine degree in (1992) from the University of Florida. He graduated in the top 5 of his dental school class, received the Pierre Fouchard Award for Outstanding Student in Periodontology, and completed research for the University of Florida Department of Orthodontics.
Love of Country
Dr. Guelff completed his General Practice Residency in 1993 at the Veterans Administration hospital in Gainesville, Florida. The chance to serve those who have given so much for our country was a life-changing experience for him. During his residency, he completed postgraduate courses in dentures, implants, root canals, TMJ/facial pain, and advanced head/neck anatomy.
Influencing Change
Dr. Guelff's specialty training in Orthodontics was completed during his residency in 1995 at Howard University in Washington, D/C/ His original research project, Orthodontic Resident Profile was published in the American Journal of Orthodontics and presented to the American Association of Orthodontists Educational Committee. This influential project changed the way that prospective orthodontic students are admitted to orthodontic residency programs throughout the U.S.
Dental Community Involvement
Immediately after receiving his certificate in Orthodontics, Dr. Guelff moved to Highlands County and has been practicing full-time in Sebring, Lake Placid and Avon Park since 1995. He is a member of over 10 dental and orthodontic associations, including two past presidencies of the Highlands County Dental Association, an original and current board member of the Dental Assisting Program at South Florida State College, a member of the Florida Association of Orthodontists Educational Committee, and president of The Guelff Group, a certified continuing education provider for the Florida Board of Dentistry. In addition, Dr. Guelff has published articles on clear ceramic braces, orthodontic practice management software, and has created numerous continuing education programs for general dentists, dental hygienists and orthodontists. He has been a CPR instructor for the American Heart Association for nearly 30 years, and has completed nearly 5,000 recertifications for his dental colleagues. Moreover, he is a member of numerous orthodontic and dental study clubs, including the Spear Study Group and the prestigious Schulman Study Group.
Family First
By far, Dr. Guelff considers his greatest accomplishment to be his family. The roots of this family are deep in Highlands County and His beloved, late wife, Lori, was a dental hygienist, aesthetician, and business owner. Steve and Lori's 3 boys— Harrison, Stephen, and Taylor, are all graduates of SFSC.
Outside Interests
Outside of the office, "Dr. G" is involved with the Guelff Family Esophageal Cancer Project, Lori's Light, and he enjoys playing ice hockey, fishing, snowboarding, weight training, hiking, and riding his John Deere tractor. enjoys playing ice hockey, snowboarding, weight training, fishing and riding his John Deere tractor. Other interests include Elvis, cowboy boots, reading non-fiction books and watching action/adventure movies, and his dog, Frankie. His greatest joy is spending time with his three boys- Harrison, Stephen, and Taylor.